The field of digital marketing is an expanding industry. To help career-mined marketers, we've rounded up the top 10 skills needed by marketers today.

#1 Strong overall communication skills.
Successful marketing communications demand a clear message communicated to a target audience, using the appropriate tone. This encompasses communication in writing, online via digital channels, and verbally. Fluency in technological and visual communication also help the marketer better understand all stages of the marketing process. Yes, it would be a good idea to advance your speaking and presentation skills.
Related reading: How to Get a Job as a Digital Marketer
#2 Solid grasp of analytics.
We could have added quantitative communication to our first skill needed by marketers today, but this was important enough to separate out. The successful marketer will be agile with analytic tools such as Google Analytics, Tag Manager, Hubspot, Pardot, Marketo, Optimizely, etc.
Marketers today make decisions driven by data and appropriate metrics correlated to campaign goals and key performance indicators. Marketing automation software and other analytics tools make it increasingly easy to track impacts campaign success. So, the marketer should be able to look at an analytical dashboard without breaking into a cold sweat.
#3 Strong understanding of Inbound marketing.
Inbound marketers attract, convert, and nurture qualified sales leads using strategies designed specifically to be helpful and relevant. The focus is on informing and entertaining those who are seeking to understand and address a need. On the other hand, outbound marketing is disruptive and invasive. This interruption marketing involves trying to get the company's message out to as many prospects as possible and hoping it resonates.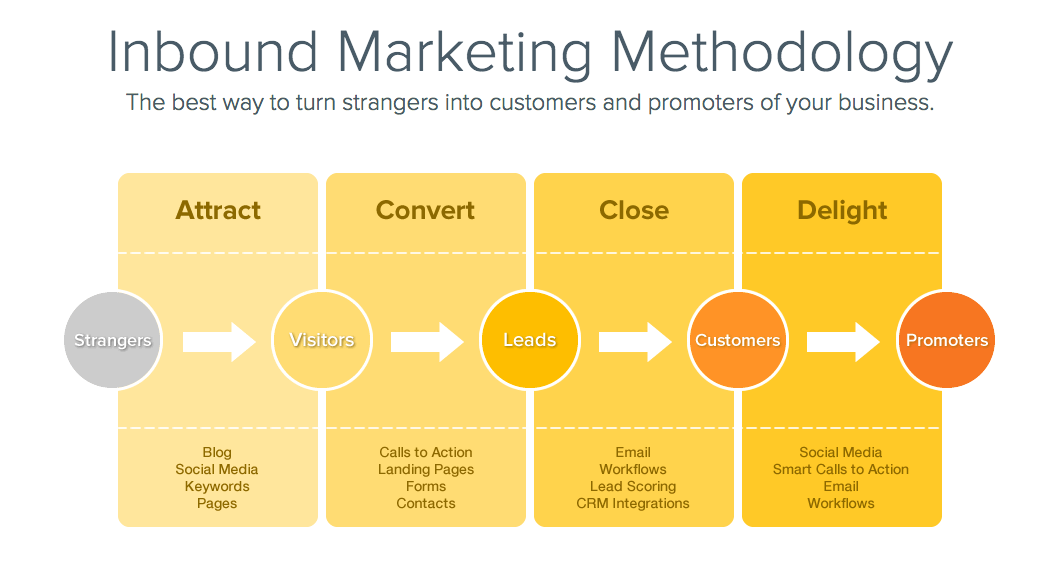 #4 An ability to understand buyer needs and the sales process.
Marketing needs to drive actions. Yet the Business to Consumer (B2C) marketer will motivate actions differently and target different audiences than the Business to Business (B2B) marketer. Further, nonprofits aren't engaged in sales so much as they are in fundraising and driving donations. Even within each of these categories, the particular market will have distinct demands also (e.g. an artificial intelligence company will have a different B2B focus than a pest control firm seeking franchisees).


#5 Basic spreadsheet skills.
Marketers will use spreadsheets — say Excel or Google Docs — in modeling, planning, and studying trends. For instance:
tracking social media marketing week-over-week
blog post traffic tracking
CTA audits
SEO keyword planning
determining when people are visiting site
reviewing campaign metrics
#6 Ability to tell a story. Excellent writing ability.
Certainly, today's marketers must also be very comfortable with web publishing. Understand the difference between a blog, a landing page, a thank you page and gated content and know how to post all of these online. But, more importantly, marketers today need to be able to tell a great story. A strong marketer must be able to publish content, as well as create content and participate in the content strategy process. Content is the fuel for inbound marketing.
Content marketing is an essential component of driving traffic and converting leads. Yet content marketing isn't about attracting someone to your site just once. The lead often needs to return time and time again. That's why we're rounding out this list of skills marketers need today with a focus on writing. Knowing how to structure a narrative well is the first step to quality content.
71% of B2B marketers use content marketing to generate leads. — MarketingProfs

Experience with contemporary digital tools, platforms, and channels.
If you pride yourself on remaining loyal to flip phone technology, you should probably just stop reading. Another of the skills needed by marketers today is understanding how to leverage social media channels, as well as apps, and websites such as Medium or Linkedin.
Know also there is a distinction between what a marketer might post on the client's own proprietary channels and via paid digital content placements.

Digital advertising experience.
That distinction we just mentioned? That's what we're talking about in this skill. Digital advertising involves facility with Google Adwords and remarketing.
Remarketing is a powerful tool in a marketer's toolbox when used appropriately. Remarketing uses programmatic buying to display ads on a broad array of participating websites. Within the Google ad network, a prospect who previously visited a brand website may see the advertisements of that brand on third-party websites.
Critical thinking and problem-solving skills.
Remember how your college professors went on and on about developing your critical thinking skills? They were doing you a favor. Marketing is more than simply sharing a message with an audience. Well, successful marketing is at least. That's because marketing requires an understanding of why and how something is working.
Problem-solving skills are going to come in handy when someone on your team or on the client side throws a curveball. You may need to catch and run with that new development by EOD (that's End of Day — an important acronym to know).
Continuous learning. Vertically and horizontally.
Marketers today must engage and demonstrate continuous learning. Their learning should dive deep into digital marketing skills, such as inbound marketing, lead generation, content strategy, SEO, advertising, and analytics. Marketers should also build related-field skills such as writing, UX research, some technology, subject matter expertise (in the industries related to their clients/job), and sales strategy.
article courtesy…..https://www.ironpaper.com
Free online classes….check this out
https://articles.bplans.com/top-10-free-online-classes-small-business-marketing/
MORE GREAT FREE  ADVICE LINKS  ON marketing skills….
More  Great  Free  Offers  links
HubSpot  Free HubSpot Trial..  Get access via this  HubSpot  link.. https://hubspot.sjv.io/c/2879020/1114366/12893
More  Great  Make  Money  Promotions
Earn  25%  through referrals to  Cuelinks..For more info click here..  https://clnk.in/kvN9
€50 added to your account when you use CurrencyFair to transfer money..only via this link..  https://www.currencyfair.com/rafland/?channel=R5QYF1
More  Great  Online  Promotions / "(paid links)" .
Is Cash Advance® Right For You?
  You need money, and you need it quickly. We've all been there — we know what it's like to feel like there's nowhere left to turn. Whether it's an emergency situation or an unexpected expense, that's where Cash Advance® comes in. We provide a free service that aims to quickly connect customers with lenders that offer loans that may work for them.  For great offers click this link…   
https://www.cashadvance.com/?aid=12722
Welcome to the Augusta Precious Metals Affiliate Program!
This is a SUPER time in the gold IRA niche. Gold IRAs are booming because consumers are worried about the economy and are actively searching for information on how to hedge.
This is an amazing high-profit affiliate program. We believe there will be a bull market for gold IRAs for the next three to six years. You're getting into this at the right time.
We've seen exponential growth in the last year. This success is due mainly to our affiliate program and affiliates like you.
We have paid out millions and millions to affiliates so far. This has a lot to do with the power of our unique one-on-one web conference developed and often hosted by Devlyn Steele, our Harvard-trained economic analyst. Hall of fame quarterback Joe Montana, our corporate ambassador, closes your deal. That's the level of service your leads get from Augusta.
How Much Money Can You Make with Augusta?  You could realistically make $100,000+ in a month.    Here's how:
Avg. top 10 Affiliates trade amount = $229,260    Super-high commission rate = 10%     $229,260 x 10% = $22,926     Based on these numbers , with just 5 conversions, you could make $100,000 in one month! Other Augusta affiliates are doing it.   We realize the path to our own success begins with affiliates like you. We look forward to having you on the Augusta team. Let's move some mountains together!    Dont delay..Join now using this link..  https://apmaffiliates.com/apply/?ref=1520
Namecheap, we're renowned for amazing deals that give you huge savings across our product range..from domains & SSL certificates to Private Email & hosting packages..For more offers click this link…  https://clnk.in/sW2F

Udacity is the world's fastest, most efficient way to master the skills tech companies want.Learn online and advance your career with courses in programming, data science, artificial intelligence, digital marketing, and more..  For more offers click this link… https://clnk.in/sW28
Get paid for your great content at  shareasale.com. Join here..  Find a sponsor for your web site.    Let shareasale.com find sales leads for you. Only pay when it works! Drive more traffic to your online store using performance based marketing.. Learn how we can increase your sales, develop your brand, and generate interest in your site. Promote Your Online store.. Sign up via this link..   https://www.shareasale.com/r.cfm?b=40&u=2343799&m=47
HubSpot  Landing Page Builder..  Get access via this  HubSpot  link..  https://hubspot.sjv.io/c/2879020/1084929/12893

HubSpot  Email Marketing ..  Get access via this  HubSpot  link.. https://hubspot.sjv.io/c/2879020/1001262/12893

HubSpot  HubSpot for Startups ..  Get access via this  HubSpot  link..  https://hubspot.sjv.io/c/2879020/1242445/12893

HubSpot  CMS / Website Builder..  Get access via this  HubSpot  link.. https://hubspot.sjv.io/c/2879020/1001267/12893
Investment  Offer
Hello..
I am the owner of my new website.. https://iigrowrich.com ..
I have a special offer for all you potential investors..I am offering a low price and therefore lower risk , to own part of ,  https://iigrowrich.com  , and be part of a great journey into the future for all of us..
I am offering equity ownership in.. iigrowrich.com  ..up to a maximum of 5%.. I can sell the equity in increments of 1% , so any investor can buy 1% or more , up to a maximum of 5%..each 1% costs $2250 ..
If we grow 5 or 10 times or more , than our present size , then you may get a return of 5 or 10 times or more on your investment..
If you are interested , please write to me at..  support@iigrowrich.com
Regards..Ted .. owner / founder.. https://iigrowrich.com  ..