Business startups legal advice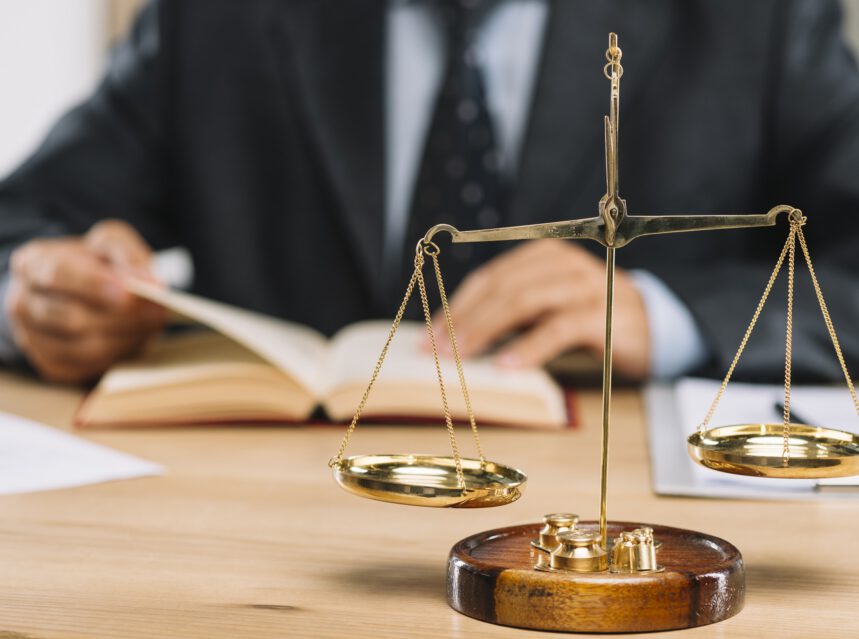 10 Legal Tips for Starting Your Startup
Starting your own startup can be a daunting affair.
There are many things you need to organise before you get started making the whole process seem incredibly overwhelming. You've got funding issues, finding and hiring staff, finding office space, and many other issues that arise.
"The foundation of every new thing, be it a business or any other thing, determines it's strength, stability and growth"

– Harmony Attise, CEO of Commec Ghana Ltd
One of the most important things to take care of first are the legal aspects. Starting your own Startup is a serious matter and there are some very important legal steps you must cover before you get going.
In this post, we're going to cover ten legal tips you need to know before starting your Startup. After reading this post, you'll know what you need to do to cover your legal bases.
1. Choose your Business Structure
This is one of the most important decisions you'll make and it can have some major legal ramifications in the future. If you're serious about your Startup then it's advisable you register the business as either a Limited Company or a Corporation. Most businesses start out as a sole proprietorship but in the case of a Startup, this just isn't a good idea.
Registering your Startup as a Limited Company or a Corporation gives you protection over your personal assets and gives you greater legal protection in case of any disputes with consumers.
2. Get Contracts Written
Contracts are an absolutely essential requirement for any dealings involving your business.
Contracts need to be written up for your employee's, outside contractors, investors, and everything else in between. Don't make the mistake of thinking you don't need contracts. There are too many problems that can occur without them like customers or clients that won't pay for your product or service.
If you have a contract written up, you can take legal action against them. Without one, there's not much you can do.
3. Get Insurance
Your business is going to need insurance. You want to make sure you're protected against all outcomes no matter what they may be. The most effective way to do this is with insurance. It'll also give you a lot more peace of mind as you set about building your business.
Ask around and so some research to find the best insurance providers for you.
4. Understanding Tax Obligations
Unless you're already an expert on tax you'll need to probably hire a tax attorney on this one. Tax is definitely not an area you want to take any chances on so make sure you know in advance what and how much tax you'll be obligated to pay.
5. Get the Necessary Legal Documents
You need to get your legal documents in order. We've already mentioned one of them, contracts. However, there are many more such as confidentiality agreements, partnership agreements, payment agreements, and plenty more. These legal documents protect you and the people involved with your business.
You shouldn't consider starting a Startup without them.
6. Protect Your Intellectual Property
Don't be a fool and think you don't need intellectual property protection. Without protection, you run the risk of having your ideas and products stolen. If you don't have intellectual property protection on your ideas and products then you won't have a legal leg to stand on if they're compromised.
Find out in advance whether you'll need patents, trademarks, and/or copyrights.
7. Consider Your Legal Advice
The legal advice you get is one of the most important aspects of this entire process. Bad legal advice could potentially cripple your business, good legal advice could save it.
You'll need to consult with a lawyer to cover all your legal bases before starting your Startup. However, you need to do your due diligence here otherwise you could find yourself on the receiving end of bad legal advice. Ask around at first and speak to a few lawyers until you find one that you feel confident in dealing with.
8. Establish a Buy-Sell Agreement
This is super important if you've got co-founders or owners in the business. Even if you don't have a co-founder, there's probably going to come a time when you engage in joint partnerships. In this case, you'll still need a buy-sell agreement.
Essentially, what this does is clarify a legal agreement that defines what happens in case one of the partners or owners decides to exit the Startup.
9. Use Legal Disclaimers
You'll need legal disclaimers on your products and services. This protects you and makes sure that the consumer understands that your product or service isn't solely responsible for their outcomes. Essentially, it spells out the responsibilities of both parties once money has been exchanged.
Also, make sure you include disclaimers and TOS on your website or you could find yourself on the end of some silly lawsuits.
10. Make Sure You're Operating Legally
Do your groundwork in advance and make sure that your business is able to operate legally. There was a case of a business in Florida in the United States that ended up being fined because they didn't have an operating licence for their business.
The last thing you need is a hefty fine that could potentially put your Startup on the backburner as soon as you get started.
Closing Thoughts
The legal aspects involved in starting a Startup are some of the most important of the entire process. These tips should give you a good base to work with so you know what you need to do before you get started.
However, it doesn't beat speaking to a real lawyer.
Get in touch with us today and speak to one of our legal experts. We'll make sure you've got all your legal bases covered before you start your Startup.
article courtesy ……linkilaw.com
MORE GREAT FREE  LINKS  ON  startups legal advice…..
free legal training courses for business startups….check these links
https://blog.hubspot.com/sales/entrepreneur-training-courses
More  Great  Free  Offers  links
HubSpot  Free HubSpot Trial..  Get access via this  HubSpot  link.. https://hubspot.sjv.io/c/2879020/1114366/12893
More  Great  Make  Money  Promotions
Earn  25%  through referrals to  Cuelinks..For more info click here..  https://clnk.in/kvN9
€50 added to your account when you use CurrencyFair to transfer money..only via this link..  https://www.currencyfair.com/rafland/?channel=R5QYF1
More  Great  Online  Promotions / "(paid links)" .
Is Cash Advance® Right For You?
  You need money, and you need it quickly. We've all been there — we know what it's like to feel like there's nowhere left to turn. Whether it's an emergency situation or an unexpected expense, that's where Cash Advance® comes in. We provide a free service that aims to quickly connect customers with lenders that offer loans that may work for them.  For great offers click this link…   
https://www.cashadvance.com/?aid=12722
Welcome to the Augusta Precious Metals Affiliate Program!
This is a SUPER time in the gold IRA niche. Gold IRAs are booming because consumers are worried about the economy and are actively searching for information on how to hedge.
This is an amazing high-profit affiliate program. We believe there will be a bull market for gold IRAs for the next three to six years. You're getting into this at the right time.
We've seen exponential growth in the last year. This success is due mainly to our affiliate program and affiliates like you.
We have paid out millions and millions to affiliates so far. This has a lot to do with the power of our unique one-on-one web conference developed and often hosted by Devlyn Steele, our Harvard-trained economic analyst. Hall of fame quarterback Joe Montana, our corporate ambassador, closes your deal. That's the level of service your leads get from Augusta.
How Much Money Can You Make with Augusta?  You could realistically make $100,000+ in a month.    Here's how:
Avg. top 10 Affiliates trade amount = $229,260    Super-high commission rate = 10%     $229,260 x 10% = $22,926     Based on these numbers , with just 5 conversions, you could make $100,000 in one month! Other Augusta affiliates are doing it.   We realize the path to our own success begins with affiliates like you. We look forward to having you on the Augusta team. Let's move some mountains together!    Dont delay..Join now using this link..  https://apmaffiliates.com/apply/?ref=1520
Namecheap, we're renowned for amazing deals that give you huge savings across our product range..from domains & SSL certificates to Private Email & hosting packages..For more offers click this link…  https://clnk.in/sW2F

Udacity is the world's fastest, most efficient way to master the skills tech companies want.Learn online and advance your career with courses in programming, data science, artificial intelligence, digital marketing, and more..  For more offers click this link… https://clnk.in/sW28
Get paid for your great content at  shareasale.com. Join here..  Find a sponsor for your web site.    Let shareasale.com find sales leads for you. Only pay when it works! Drive more traffic to your online store using performance based marketing.. Learn how we can increase your sales, develop your brand, and generate interest in your site. Promote Your Online store.. Sign up via this link..   https://www.shareasale.com/r.cfm?b=40&u=2343799&m=47
HubSpot  Landing Page Builder..  Get access via this  HubSpot  link..  https://hubspot.sjv.io/c/2879020/1084929/12893

HubSpot  Email Marketing ..  Get access via this  HubSpot  link.. https://hubspot.sjv.io/c/2879020/1001262/12893

HubSpot  HubSpot for Startups ..  Get access via this  HubSpot  link..  https://hubspot.sjv.io/c/2879020/1242445/12893

HubSpot  CMS / Website Builder..  Get access via this  HubSpot  link.. https://hubspot.sjv.io/c/2879020/1001267/12893
Investment  Offer
Hello..
I am the owner of my new website.. https://iigrowrich.com ..
I have a special offer for all you potential investors..I am offering a low price and therefore lower risk , to own part of ,  https://iigrowrich.com  , and be part of a great journey into the future for all of us..
I am offering equity ownership in.. iigrowrich.com  ..up to a maximum of 5%.. I can sell the equity in increments of 1% , so any investor can buy 1% or more , up to a maximum of 5%..each 1% costs $2250 ..
If we grow 5 or 10 times or more , than our present size , then you may get a return of 5 or 10 times or more on your investment..
If you are interested , please write to me at..  support@iigrowrich.com
Regards..Ted .. owner / founder.. https://iigrowrich.com  ..