Best Business Startup Investing Advice
Startup investing: key strategies to avoid making rookie mistakes
Entrepreneurs have a wide variety of financing alternatives available, which vary depending the stage their startup is at. Each investor as their own investment criteria which they follow to decide in which startups or sectors to invest, always looking for an exit to make money on their investments.
We've touched on all of the above topics over the past few weeks, but one missing piece of the puzzle so far are the investment strategies used by investors to back startups and technology companies.
Startup investing: Time, amount and profitability
In previous occasions we've mentioned that a significant number of startups and entrepreneurs don't understand that not any project is worthy of investment money for various reasons: growth projections, scalability, market conditions, etc.
Business angels, Venture Capitalists and other financing vehicles only operate for one reason, and that is to make money for themselves and their Limited Partners.
Startups have high mortality rates associated and some studies claim that 80% of investments fail, in the sense that they don't generate profits for the parties involved. That's why most investors -be it big funds or business angels- diversify their risk level by backing numerous companies, hoping a handful of them will generate enough profits to compensate the failed investments.
There are three main implications to take into account here:
Profitability: for an investment strategy to work, 20% of the investments not only need to compensate failed ones, but also need to be profitable for the investors. Which means that those 20% need to be VERY profitable. We recommend working with professionals that have real experience in this field, like those from SoFi.
Amount: it's important to make many small investments for the strategy to work, so that if any of the early investments is successful there is enough money to invest in future rounds.
Time: investors back companies because they want to get returns as soon as possible, but this period of time is certainly not short: it usually takes 3 to 5 years for a US investor to exit a company, 4 to 6 in Europe and 5 to 7 (or more) in Spain.
It's important for investors to determine their own investment strategies by valuing -more or less- the above aspects.
It's worth noting that while business angels usually need to create big portfolios of companies for their strategies to work -they invest small tickets in very early stage companies-, Venture Capital firms tend to invest at a later stage. Although this is quickly changing as the capital available in the market increases and as VC firms approach seed investments.
To invest means to manage risks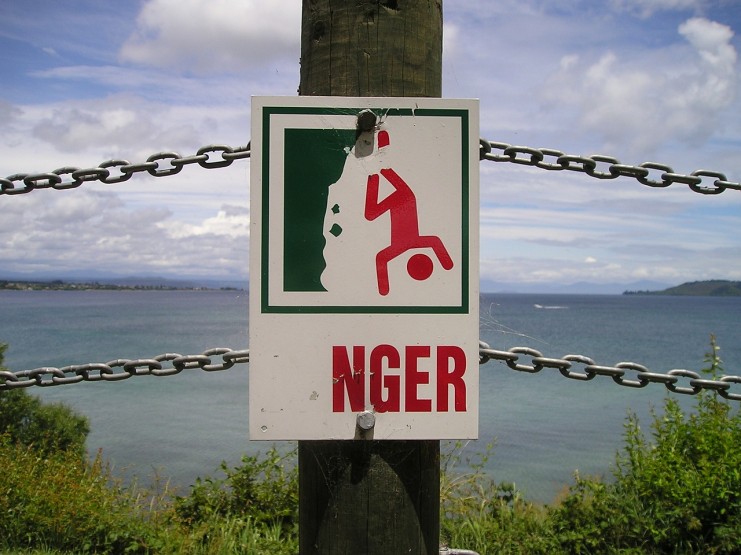 Investing properly is not an easy task and implies taking big risks. That's why the majority of investors have two ways to minimize risk.
1. Risk control
The first way to control risk is by negotiating the valuation of a startup: higher valuations means more risk associated, thus needing to invest more to increase the value.
A different way of managing the risk associated is by using clauses in term sheets, such as:
Vesting: agreement which implies that founding team needs to stay X years at a startup to receive a certain number of shares.
Liquidation preference: it implies that in the case of an exit or liquidation, investors have the right to receive X times their initial investment before anyone else in the company.
Anti dilution: in the case of a later round, the premoney valuation of a startup can never be lower than the postmoney valuation of the previous round in which certain investors backed the company.
Lock-up: it establishes limits to stop founders from selling (or leaving) the company before a certain period of time has passed.
2. Selection and valuation
Managing risk is part of every investor strategy, but so is the process of evaluating a startup. Investors need to analyze a series of internal and external factors that might end up heavily influencing the future of a company.
Here are some examples:
Startup is investable: which implies that it has high growth projections and a possible outcome (exit, acquisition, etc).
Team: a team of founders and early employees that complements each other and fully committed to the project.
Market: if an investor (or founder) wants a company to grow fast in a short period of time, there needs to be a big market with real clients willing to buy your product or service. And what's even more important, that market needs to be growing.
Competitors: it's often said that if there's no competition there's no market. What investors want is for startups to understand the market they are in and their advantages vs. their competitors. And execute based on such characteristics.
Business model: most investors only back scalable and profitable business models.
Traction: with a few exceptions, most investors will only back companies that have certain market traction (clients, users, etc).
Projections: investors want to know how a company plans to evolve its business over coming months and years, to value whether it'll be able to generate enough profits over time.
Exit: investors back companies to obtain a return and the way to achieve that is via exits or dividends.
All of the above varies from ecosystem to ecosystem, and while certain aspects apply to more mature markets such as Silicon Valley or London, others make more sense in up and coming ecosystems like Spain or Eastern Europe. If you have any more tips or suggestions, let us know in the comments!
One of the best ways to reduce the risk associated with the first investments is through syndicated co-investments, where a top business angel with an extensive record of startup investments leads a round other co-investors can back up.
We are launching syndicated co-investments soon. If you are interested, please join us and add your investor profile.
ARTICLE  COURTESY  OF………https://startupxplore.com/en
9 Things You Need To Know For Startup investing
Tanya Prive (forbes.com)
Below are some of the most important tips when considering making an investment in a startup company.
1) Invest in a domain you know. One of the best ways to reduce risk is to understand the market that startup operates in. This will provide you with a better sense when projecting the potential success of the venture. Make sure that the business has a scalable model so that it can grow to a level in which you will be able to get your money back as an investor.
2) Drill into the track record of the founders. The people behind the company are the most critical factor, especially for early stage companies. This is mainly due to the fact that products need to be iterated several times until they are able to find where they fit in the market. Just like Jim Collins' book "From Good To Great", it is all about having the right people sitting in the right seat. Eventually they will end up finding the right direction. Here you want to focus on their background story (previous companies, education, etc.) and what type of value they bring to the table.
3) Diversify your investments. Instead of putting all your eggs in the same basket make multiple investments. This will increase your possibilities of success and will also help to reduce the risk involved. It will also increase your chances of getting your money back with some returns at a liquidity event such as a public offering or an acquisition by another company. In the end, these investments are for the long run so try to be patient.
4) Join an equity crowdfunding platform to get access to deal flow. If you are struggling to find deals, the best way to remedy that is to go online. By registering on investment platforms you will be able to navigate different deals. Especially if you are new to startup investing, you may want to see as many deals as possible before pulling the trigger. It is important to learn about the market before making any type of investments.
5) Examine the monetization strategy. The first dollar is what really matters. As an investor it is critical to see how the company is going to be able to scale down the line. The startup in question needs to be charging for its service at a reasonable price. There is no point to investing in a company that cannot sustain itself financially so a clear path to monetization is key.
6) Explore the market. It is absolutely critical to see what competition the startup has and what kind of competitive advantage they have been able to put in place in order to beat everyone else in the race. The competition could acquire the startup instead of cloning their work, so investigating the appetite in the market could be beneficial. Moreover, you want to make sure that the startup is operating in a big market. The founding team should be focused on customer development and they should definitely listen to what clients are saying. Feedback is key in the event the startup needs to pivot or iterate the product until they get it right. The specific idea is not as important as the team's approach, and the size of the market.
7) Investigating the financials. Calculating projections to 5 years is almost impossible but the founding team should be able to at least showcase the roadmap of how they want to build the story towards becoming a profitable company. It is very interesting at this point to review the burn rate of the company and if what they are doing with their money actually makes sense.
8) Research their use of funds. As an investor, you need to understand what, why, and how the startup intends to spend the money. Having a good idea of what to do in this section would give you a better sense when testing the entrepreneur's vision. In addition, review the salaries and see how much the founder intends to pay himself/herself. For a seed round, the absolute maximum salary should be $150,000 (depending on the amount raised and the experience of course). Also, try to understand if the funds that the startup is raising would be enough to accomplish important milestones that could help the company to either become profitable or to raise additional rounds of financing.
9) Review the legal documents.  Look at the articles of incorporation, by-laws if available, investor agreement, subscription agreement, term sheet, etc… This step is all about getting familiar with how the company is structured and who is involved (directors, investors, advisors). Additionally, here is where you want to pay special attention to how the startup has structured the deal and what percentage of ownership in the company you are receiving for the amount of money that you are investing.
To conclude, as a potential investor in a startup company you should follow your gut. Ask yourself if this business addresses a real concern or problem in the marketplace, and bottom line, if it makes sense. If you do not see a real usage, you should definitely move on without hesitation. Additionally, never invest money that you cannot afford to lose.
MORE GREAT FREE  ADVICE LINKS for your business startup:
Links to Free Online Courses:
More  Great  Free  Offers  links
HubSpot  Free HubSpot Trial..  Get access via this  HubSpot  link.. https://hubspot.sjv.io/c/2879020/1114366/12893
More  Great  Make  Money  Promotions
Earn  25%  through referrals to  Cuelinks..For more info click here..  https://clnk.in/kvN9
€50 added to your account when you use CurrencyFair to transfer money..only via this link..  https://www.currencyfair.com/rafland/?channel=R5QYF1
More  Great  Online  Promotions / "(paid links)" .
Is Cash Advance® Right For You?
  You need money, and you need it quickly. We've all been there — we know what it's like to feel like there's nowhere left to turn. Whether it's an emergency situation or an unexpected expense, that's where Cash Advance® comes in. We provide a free service that aims to quickly connect customers with lenders that offer loans that may work for them.  For great offers click this link…   
https://www.cashadvance.com/?aid=12722
Welcome to the Augusta Precious Metals Affiliate Program!
This is a SUPER time in the gold IRA niche. Gold IRAs are booming because consumers are worried about the economy and are actively searching for information on how to hedge.
This is an amazing high-profit affiliate program. We believe there will be a bull market for gold IRAs for the next three to six years. You're getting into this at the right time.
We've seen exponential growth in the last year. This success is due mainly to our affiliate program and affiliates like you.
We have paid out millions and millions to affiliates so far. This has a lot to do with the power of our unique one-on-one web conference developed and often hosted by Devlyn Steele, our Harvard-trained economic analyst. Hall of fame quarterback Joe Montana, our corporate ambassador, closes your deal. That's the level of service your leads get from Augusta.
How Much Money Can You Make with Augusta?  You could realistically make $100,000+ in a month.    Here's how:
Avg. top 10 Affiliates trade amount = $229,260    Super-high commission rate = 10%     $229,260 x 10% = $22,926     Based on these numbers , with just 5 conversions, you could make $100,000 in one month! Other Augusta affiliates are doing it.   We realize the path to our own success begins with affiliates like you. We look forward to having you on the Augusta team. Let's move some mountains together!    Dont delay..Join now using this link..  https://apmaffiliates.com/apply/?ref=1520
Namecheap, we're renowned for amazing deals that give you huge savings across our product range..from domains & SSL certificates to Private Email & hosting packages..For more offers click this link…  https://clnk.in/sW2F

Udacity is the world's fastest, most efficient way to master the skills tech companies want.Learn online and advance your career with courses in programming, data science, artificial intelligence, digital marketing, and more..  For more offers click this link… https://clnk.in/sW28
Get paid for your great content at  shareasale.com. Join here..  Find a sponsor for your web site.    Let shareasale.com find sales leads for you. Only pay when it works! Drive more traffic to your online store using performance based marketing.. Learn how we can increase your sales, develop your brand, and generate interest in your site. Promote Your Online store.. Sign up via this link..   https://www.shareasale.com/r.cfm?b=40&u=2343799&m=47
HubSpot  Landing Page Builder..  Get access via this  HubSpot  link..  https://hubspot.sjv.io/c/2879020/1084929/12893

HubSpot  Email Marketing ..  Get access via this  HubSpot  link.. https://hubspot.sjv.io/c/2879020/1001262/12893

HubSpot  HubSpot for Startups ..  Get access via this  HubSpot  link..  https://hubspot.sjv.io/c/2879020/1242445/12893

HubSpot  CMS / Website Builder..  Get access via this  HubSpot  link.. https://hubspot.sjv.io/c/2879020/1001267/12893
Investment  Offer
Hello..
I am the owner of my new website.. https://iigrowrich.com ..
I have a special offer for all you potential investors..I am offering a low price and therefore lower risk , to own part of ,  https://iigrowrich.com  , and be part of a great journey into the future for all of us..
I am offering equity ownership in.. iigrowrich.com  ..up to a maximum of 5%.. I can sell the equity in increments of 1% , so any investor can buy 1% or more , up to a maximum of 5%..each 1% costs $2250 ..
If we grow 5 or 10 times or more , than our present size , then you may get a return of 5 or 10 times or more on your investment..
If you are interested , please write to me at..  support@iigrowrich.com
Regards..Ted .. owner / founder.. https://iigrowrich.com  ..